Florida Pet Insurance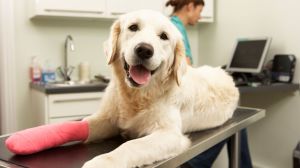 Pet insurance would cover expenses with your pet, dog or cat may have unexpected medical bills. Our pet insurance providers will reimburse your pet expenses after your pet is treated at the veterinarian. Pet Insurance has become more popular as the recent advancements in veterinary medicine are helping pets live longer, but many times these treatments can be costly.
Pet Insurance in Florida
At Insured.Zone, we can provide your pet insurance very affordably where you can visit any licensed vet, specialist or emergency room. So get a quote today to protect your pet and save money on your dog insurance or cat insurance. Call us today!
Get your free quote for your dog or cat now! Plans start around $20 monthly.
Included with all our plans:
Emergency & Hospitalization
You may visit any licensed 24-hour emergency animal hospital to make sure your dog or cat receives the absolute best quality care.
Diagnostic Testing
Diagnostic testing (such as blood work) considered medically necessary by a licensed veterinarian to help diagnose or treat your pet.
Congenital & Hereditary
A hereditary condition is passed down from your pet's parents. Pure breeds, especially pure breed dogs, are particularly susceptible. A congenital condition is present at or existing from the birth of your pet.
Chronic Conditions
Any chronic condition that first shows signs after the policy waiting period are covered for the life of your pet. Some common chronic conditions include: allergies, diabetes, obesity, cancer, dry eyes and asthma.
Cancer Treatments
We are proud to cover the most advanced, cutting edge treatments for cancer, such as CyberKnife™ Radiosurgery.
Customized by You
Design your pet's plan in less than 60 seconds.